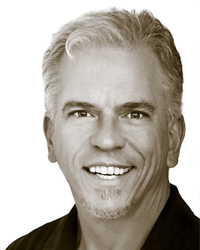 Time and Place:
Thursday February 6th, 2014 6:30 PM – 10:00 PM
WeWork – 7083 Hollywood Blvd., Hollywood, CA 90028
(in the heart of Hollywood a few blocks down from the Chinese Theatre, El Capitan Theatre and Hollywood & Highland)
REFRESHMENTS::NETWORKING::DOOR PRIZES
Topic:
Compositing (and it's prerequisite skill set of Selecting) is one of the primary methods of Storytelling for the modern Artist/Designer. But with a thousand ways of combining imagery (from photographic to typographic), which are the most powerful and practical for getting where you want to go – especially using the latest versions of Photoshops? In this part of the evening Jack will give tips and techniques on indispensable selecting tools ranging from Quick Mask to Quick Select, and Content-Aware Move to Refine Edge massaging. And once your story elements are isolated Jack will then demonstrate ways to integrate your story by matching perspective, lighting, focus, and texture.
Join Photoshop Hall-of-Famer Jack Davis for a quick, but essential, overview of the state-of-the-art in mobile photography – a new genre of our beloved Art that's igniting, and  REigniting, many's passion for photography!  Watch Jack as he demonstrates some of the latest and greatest ground-breaking iPhone photography apps – for both Shooting and Enhancing your photos.