LA Web Professionals Group – Deke's Techniques – Register Here: http://lawpg-deke2013.eventbrite.com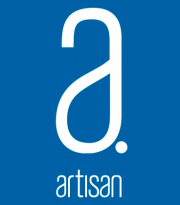 We are proud to have this meeting sponsored by Artisan Creative
With more than 20 years experience in the creative community, Artisan has become the premiere resource for Creative and Marketing talent in LA. We work in the Design, Interactive, Advertising, Marketing & Communications fields placing temporary freelancers, full time staff and turnkey project teams. In recent years, our focus has shifted to the digital space, partnering with professionals in Web Design, Web Production, User Experience, User Interface, Information Architecture and Front End Web Development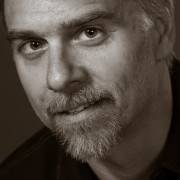 Register Here: http://lawpg-deke2013.eventbrite.com
Monday May 6, 2013 – 6:15 PM – 9:30 PM
LOCATION: Capital One 360 – Los Angeles Café – https://www.facebook.com/CapitalOne360LA
11175 Santa Monica Blvd. Los Angeles, CA 90025
FREE PARKING::REFRESHMENTS::NETWORKING::DOOR PRIZES
Deke McClelland
Self-appointed expert
Deke McClelland is the author of more than 50 video courses on creative imaging, graphics, 3D, and design for the industry-leading lynda.com. One of the most award-winning writers in the business, Deke has written over 80 books translated into 24 languages, with more than 4 million copies in print. These have included the Photoshop Bible, several For Dummies books, and his own One-on-One series published under Deke Press. In his spare time, Deke runs dekeOnline (deke.com), where he posts episodes of his popular lynda.com weekly series, Deke's Techniques. He lives in Boulder, Colorado with his two sons.
6:15 PM – Doors Open – Registration (Please don't arrive before 6:15 PM!!!)
6:40 PM – Deke's Techniques – Part 1
7:50 PM – Networking Break / Tweetup @lawebprosgroup and Light Refreshments
8:15 PM – Prize Drawing
8:25 PM – Deke's Techniques – Part 2
9:30 PM – Meeting End
Please register early, space is very limited and will fill up fast. If you still want to attend without registering ahead and space permits, it will be $10 at the Door and includes 1 door prize ticket.
Register Here: http://lawpg-deke2013.eventbrite.com
Please feel free to invite as many friends as you want.
Parking Info: Free Parking is available in the garage located next to Capial One 360 Los Angeles Cafe between the cafe and the Tesla dealership.