brought to you by the LA Web Professionals Group…

Two Shots

of

Photoshop

with Jack Davis and Jane Conner-Ziser!

When: Thursday June 23, 2011 * 6:00 PM – 10:00 PM

Where: Moviola 1135 N. Mansfield Ave Hollywood, CA 90038

(THERE IS PLENTY OF FREE PARKING!!!)

Take two Photoshop legends, stir in photographic artistry, heavy splashes of Photoshop and Adobe Camera Raw, and pour on top of rock solid, time-saving techniques, and you have a evening that will spin your mind and rocket your work to the next level! In just one evening you'll learn invaluable tips and techniques for everything from Image Compositing for web design to Portrait Retouching to Passionate Painting to Expressive Enhancing—using all versions of Photoshop and Lightroom—but especially with the incredible life-savers available throughout CS5 and Lightroom 3. From the retouching miracles of Content-Aware Fill and Puppet Warp, to the life-changing photo optimizing and enhancing speed of the new Adobe Camera Raw and Lightroom, to the profitable painting possibilities of the new Mixer Brush—this double-shot, topic-packed seminar by Jack & Jane will have you up to speed, slashing deadlines, and adding to your bottom line in no time!

This evening seminar is focused on both the principles and practices of making your photographic images visually and technically more beautiful, more memorable, and more motivating, from capture to print. Jack & Jane will walk you step-by-step through incredible new technologies made possible with Adobe's CS5. Attendees will get the best of both worlds, from Jack's streamlined Quality, Flexibility, and Speed workflow automation techniques to Jane's fine art photography theory and practical retouching processes for making incredible images that go way beyond pixel deep. Attendees will see how great photography happens using the best equipment, products, and processes in the industry. From capture to print, exposure to color management, and all of the magic in between, you can make art happen whenever and wherever you desire.

Here are just some of the topics Jack and Jane will cover:
Miraculous Retouching and Enhancing in Photoshop CS5 and it's companion program Adobe Camera RAW:
Instant Four-Step Tango Optimizing
Smart Objects and Smart Filter Recipes
Layer Styles
Hand Tinting and Coloring Effects
Antiquing and Sepia Effects
Cloning, Replacing and Removing
Portrait Optimizing & Enhancing
Dodging & Burning and Masking
Graduated Neutral Density & Color Effects
Lens Correction with Profiles
Sharpening and Noise Reduction
Instant Targeted Tone and Color Correction
Content-Aware Fill Lifesavers
Reposing a Portrait After the Fact with Puppet Warp
Mixer Brush Painting Enhancements
How to Create Instant Ambiance
Retouching and Filling in Hair
Fixing and Whitening Teeth
Shaping Light After the Shoot
And Putting It All Together!
---
The goal is to leave inspired, and the ability to quickly make images that are unmistakably crafted by a professional photographer and digital artist. This seminar is designed for you to make money easier with images that start selling themselves from first glance, with the under- standing that you need a streamlined workflow of real-world, studio-tested image optimizing, enhancing, retouching, and processing techniques, distilled down to their most potent and practical essentials. So name your poison (tequila, espresso, or wheatgrass!)—this intense and insightful "Two Shots of Photoshop" seminar with two of the world's leading experts will have you equipped, amped, and ready to dramatically improve how you DO Photoshop!
6:00 PM – Doors Open – Registration & Networking
6:25 PM – Event Intro
6:30 PM – Two Shots of Photoshop Part 1
8:00 PM – Break – Light Refreshments, Tweetup @lawebprosgroup
8:25 PM – Prize Drawing – Tons of awesome prizes including a grand prize of your choice of Adobe Photoshop CS5 or Adobe Lightroom 3
8:30 PM – Two Shots of Photoshop Part 2
10:00 PM Event End
All attendees will be receiving a FREE collection of Jack's 1000 favorite Photoshop and Adobe Camera Raw Presets!!!
(100's of Action's, Layer Styles, Textures and Tools)
Special Discounted Price of ONLY $39, (normally this seminar is $59!)
$19 Students with a valid student ID $49 at the door if any seats are still available
---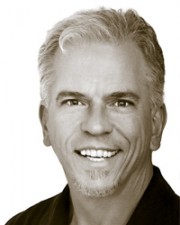 Jack Davis is one of the world's leading experts on Photoshop, as well as himself being an award-winning photographer. Jack is coauthor of the bestselling (a million copies+ in 12 languages) guide to Photoshop, The Photoshop Wow! Book, (Benjamin Franklin Award for Best Computer Book, Computer Press Assoc: Best How-To Book, International Digital Imaging Assoc: Most Useful Book). His latest book, How to Wow: Photoshop for Photography, showcases the process of going beyond what was shot, to crafting what was experienced.

For over 20 years Jack has been an internationally renowned spokesperson on digital imagery, and routinely teaching at conferences and workshops around the world. Davis is part of the "Dream Team" at the Photoshop World Conferences and was one of the first inductees into the Photoshop Hall of Fame for his lifetime contributions to the industry. (http://tinyurl.com/ydy2vrc).
Jack has an MA and MFA in Digital Imagery, and when he's not in his studio in San Diego, he's usually somewhere in Polynesia, camera in hand, capturing the local color.
---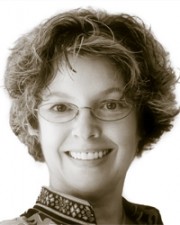 Jane Conner-ziser is a photographer, digital artist, premier educator and independent consultant. With over 25 years of experience, 19 of them in digital imaging and evolving technologies, the techniques Jane developed for facial retouching and enhancement and portrait painting are widely emulated by photographers and digital artists worldwide through her classes and educational products. She was named as one of Canon's Explorers of Light in their PrintMaster program, is an Adobe Photoshop Expert, a Corel PainterMaster and a Craftsman Photographer of the Professional Photographers of America. In addition, she is past co-chair for the Digital and Advanced Imaging Committee for the Professional Photographers of America. Considered to be one of the most versatile artists in the industry, Jane's engaging style, impressive knowledge of her field and her easy and entertaining way of presenting challenging material make her one of the most significant educators in the industry today.