Automation in Photoshop and Introducing NEW Creative Cloud Express featuring Kelly McCathran
Monday, March 21, 2022 • 6:00 PM PST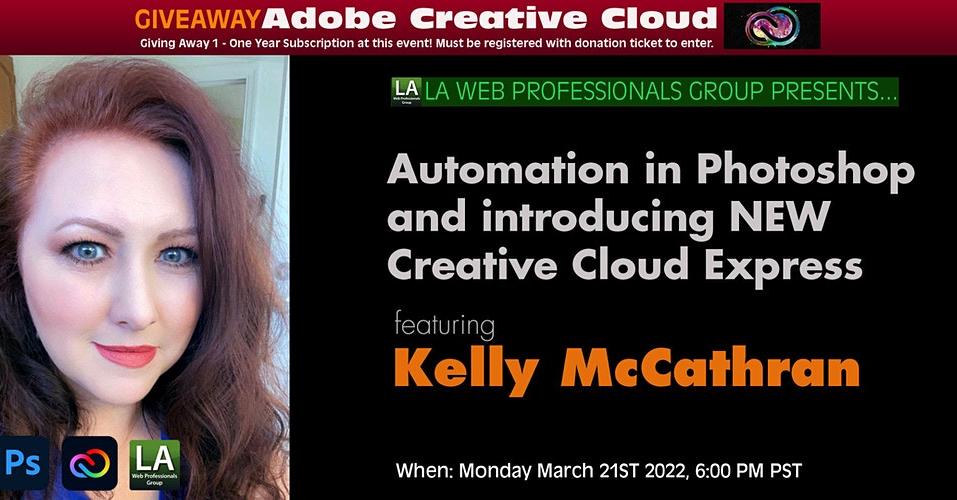 See the most time-saving tasks to make tedious work get done with automation. We will talk about the new Photoshop APIs, look at some tried and true actions in Photoshop, and see how to make the Image Processor turn out web-ready photo proofs or thumbnails.Adobe just released Creative Cloud Express which allows you to quickly create stunning images, banners, ads, based on beautifully designed templates (at your fingertips).
Speaker Bio:Kelly McCathran has been teaching Adobe applications since 1992. Kelly is a Certified Technical Trainer+, Adobe Design Master, Adobe Certified Instructor, and an Adobe Certified Expert in InDesign, Photoshop, Illustrator, and Acrobat. She travels North America, and abroad, teaching applications to the largest tech firms and design agencies in the world. Kelly currently works for Adobe as a Technical Product Marketing Specialist for Creative Cloud Enterprise.