WordPress for Serious Business featuring Janine Warner
Register Here: http://www.eventbee.com/event?eid=108525272
Tues March 10, 2015 • 6:30 PM – 9:45 PM at Social Dashboard 8631 West Pico Blvd. Los Angeles, CA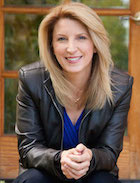 Whether you're new to the web, or just need a few tips to make your site sizzle, Author Janine Warner will show you how easy it can be to create professional websites with WordPress. From the best themes to the hottest plugins and beyond, Janine's 'techy translator' style makes WordPress more manageable – and more fun – than you ever imagined. Find out why 1 out every 5 websites in the world is designed with WordPress and how to get the most out of it for your business.
Speaker Bio: Janine Warner
Janine Warner's best-selling books and videos about the Internet have won her an international following and earned her speaking and consulting engagements around the world.
Janine is the author of 25 books, including Web Sites For Dummies and Social Media Design For Dummies; and she's produced more than 200 hours of training videos for top online learning sites, including CreativeLIVE, Lynda.com, and KelbyOne.
Janine has worked on small and large web projects, and she is the founder of DigitalFamily.com, an interactive design and training agency that offers web and mobile design, content strategy, and internet marketing services.
She is a member of the TV Academy's Interactive Media Peer Group and has served as a judge in the Interactive Emmy Awards, the Knight News Challenge, the Arroba de Oro Latin American Internet Awards, and the WSA Mobile & Content awards in Abu Dhabi and Sri Lanka.
Learn more at www.JCWarner.com and follow her @janinewarner
Register Here: http://www.eventbee.com/event?eid=108525272